AND has assisted CLG with numerous technology services including, but not limited to engineering, troubleshooting, and the purchase/installation of hardware and software since the beginning of 2011. The personnel at AND have always been extremely helpful in making necessary choices as to technology matters. Their engineers have always been available to discuss the needs of CLG and how those needs might be met even though at times those needs have not been directly within the area of expertise of AND but have branched out into ancillary areas.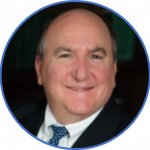 Clay Christensen
Managing Partner
Christensen Law Group
Arledge & Associates has been a managed-services client of AND for over 12 years and have found them to be helpful and knowledgeable in helping our firm navigate an ever-changing technological environment. AND has friendly personnel who are client-focused and ready to assist you as soon as practical with your problem. I always appreciate their availability and promptness in resolving our issues. It would be hard to imagine better response times. You would be fortunate to choose AND as your technology provider.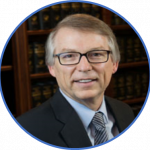 Jim Denton
Managing Partner
Arledge & Associates, P.C.
Advanced Network Design has been our vendor of choice, providing for our IT needs for over 9 years. They have responded timely and readily to our needs to include: Maintenance, Network Management, Asset Management, 24x7 Monitoring, Security, VOIP Phone system and more. They've provided us a comprehensive plan for providing service and have not deviated from that plan.

I would highly recommend AND for any IT issues/concerns/projects that you may have. Working with the AND team has been a pleasure. They have been very professional and responsive.
James D. Hill
Executive Director
The Meadows Center for Opportunity
We can't say enough great things about AND! They got our office all squared away setting up the computers, phone lines, secure wireless access points etc. They streamlined the process and made it so easy for us! They are super professional and extremely knowledgeable. Erik and his team are always on top of everything. I would recommend Erik and his team to everyone!
Lauren Zaslav
Executive Assistant
MC Investment Partners
My name is Leslie Phillips, Office Manager for Sterling Wines, for over 22 years. We have called on AND to help us with everything imaginable over the past 14 or so years. AND always keeps us abreast of what we need to keep our system safe and current. We joined their monthly maintenance program, which, quite frankly, has given us peace of mind. Anytime we have experienced a problem, a virus or a software glitch, AND has been right there to keep us up and running. Everyone at AND has been great to work with, and we are pleased to recommend them as computer experts/technicians.
Leslie Phillips
Office Manager
Sterling Wines & Spirits